WOrkshops
To support growth, personal development and also quality of the performances, Word Up is organizing workshops. We want to provide safe space for constant betterment of the artistic expression as well as invest in the community. Our workshops are not exclusive for the performers or spoken word artists - anyone can join and also anyone can offer to give a workshop.
Follow our calendar or just get in touch!
​

Upcoming:

Selfie: The Art of Being You


This workshop, hosted by Susan de Vriend, a self love coach will help you to have a better understanding of self, offer some tools how to embrace yourself, extra support for maybe stressful situations or just for situations in daily life, how to start your day or before an interview.
We will play with embodiment.

Come to play and explore!

Click here for the event.
Past:
Workshop facilitated by

Evelina Kvartunaite

was about visualizing your goals and aims, helping consider reality but also inspire and critically look at personal approach and

TESTIMONIALS:


Sandra Fernandez Pascual:

"Very inspiring workshop that helped me to find out more about myself and my path in life. Sharing all the thoughts with the group and making the artistic boards it was a fun way to analyse the most important things that define our evolution but also to get to know ourselves more deeply. On the whole, a different way to discover what our personal brand is about and how to work on it. Looking forward to next workshops!"

---
Jennifer Nunez

:

"​I got so much out of the personal brand workshop! I got to connect with new people on a deeper level who then saw the truth and beauty in each other. In just 2 hours i learned more about myself than the last month of searching!"

---

Colina van Bemmel:

"For me, this workshop opened the space to explore what motivates me and how to express that into the world. I love how hands-on the experience felt, we immediately started to make something that represented our personal brand. Our trainer Evelina guided the process in a lighthearted and warm way, making each person feel safe and heard. Working in a group was great and I feel we learned a lot from the other participants as well. This was a good introduction into personal branding: not too much theory that you can easily find online, but already building your brand and seeing it through the eyes of others!"
---
Workshop: The Speaking Heart - September 21st, 2018 - 18.00

Workshop hosted by Aspasia was about transformational poetry. P

articipants were invited to learn about the transformative aspects of the spoken word arts. The vibration of the own voice is one of the most powerful healing instruments given to us. If we learn how utilize our voice in order to free stuck emotions and experiences, holds a great potential for self-transformation.

The main ingredients of this workshop are authenticity and courage.
---
Learning to master the basis of communication, how to use a microphone, how to use your voice. Also how to get over your stage fright and how to put more power in your presentations.

TESTIMONIALS:

Petras Ramanauskas:

​"The workshop was a real suprise for me. At the first sight it might seem that it's an event to hear the theory, but in reality it's a personal, intimate and comforting session to tackle ones needs to control ones' voice through a real exercise."

---
---
​Arthur Ervin Avramiea

"I was surprised at how many things I learned in the two hours of the workshop. The comments from the coach, Milagros, as well as from the other participants, were very helpful. It was also insightful to learn how other performers think about their act. I found the atmosphere challenging, yet open and comfortable. I look forward to future workshops."

---

Joanna Leon: "The setting was relaxed and intimate with there being such a small group. It was particularly insightful as each of us came from a different performance background we were able to witness different forms of stage presentation. Also due to the small group they workshop was able to facilitate feedback on a very personal level from the coach and the other participants. The timeframe of 2 hours meant it was quite short but for me, I was able to fit it into a busy schedule rather than having to block a full day. I would recommend this to all kinds of performers."

---
Powered by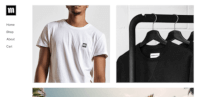 Create your own unique website with customizable templates.